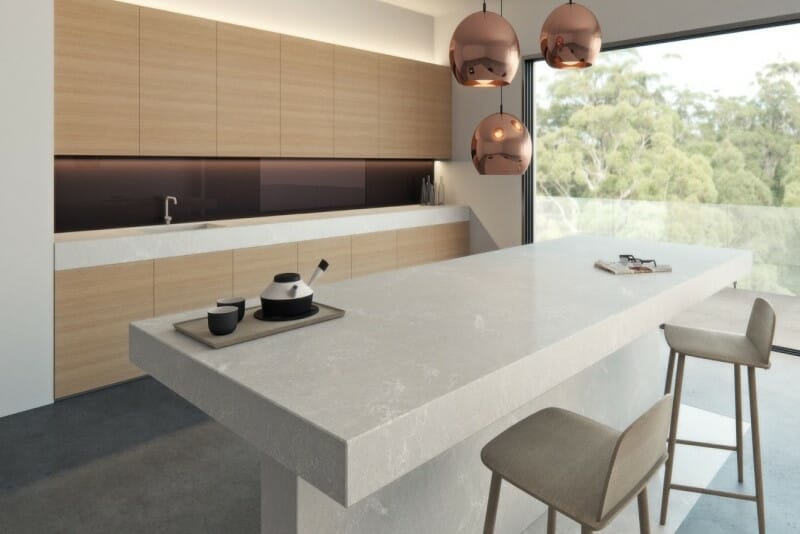 Posted :

17 May, 2023

By :

admin
Best solid surface countertops for kitchens
Best Solid Surface Countertops for Kitchens: A Comprehensive Guide
Introduction:
Choosing the right countertop material for your kitchen is crucial as it not only enhances the aesthetics but also plays a vital role in functionality. Solid surface countertops have gained popularity for their versatility, durability, and easy maintenance. In this article, we will explore the best solid surface countertop options available in Singapore. We will discuss their unique features, pros and cons, and provide valuable insights to help you make an informed decision for your kitchen renovation or upgrade.
1. Corian:
Corian is a widely recognized brand for solid surface countertops. Manufactured by DuPont, Corian offers a wide range of colors and patterns to suit various kitchen styles. It is known for its seamless appearance, non-porous surface, and stain resistance. Additionally, Corian countertops can be easily repaired if they get scratched or damaged. They are also resistant to heat and impact, making them suitable for busy kitchens.
2. Hanex:
Hanex is another popular choice for solid surface countertops in Singapore. It offers a vast selection of colors and finishes, including options that mimic the look of natural stone. Hanex countertops are highly durable, scratch-resistant, and hygienic. They are non-porous, preventing the growth of bacteria or mold. With its versatility and ability to withstand heavy usage, Hanex is an excellent choice for both residential and commercial kitchens.
3. Samsung Staron:
Staron, manufactured by Samsung, is a solid surface material known for its seamless design and smooth texture. It offers a wide range of colors, patterns, and finishes to suit various kitchen aesthetics. Staron countertops are highly resistant to stains, making them ideal for busy kitchens. They are also repairable and can be restored to their original appearance if damaged. Moreover, Staron countertops are easy to clean and maintain, adding convenience to your kitchen routine.
4. LG HI-MACS:
LG HI-MACS is a premium solid surface material that combines beauty and functionality. It offers a vast selection of colors and designs, including options that resemble natural stone. LG HI-MACS countertops are highly resistant to heat, stains, and impact, ensuring long-lasting durability. They are also hygienic, non-porous, and easy to clean, making them suitable for families with children or individuals with high cleanliness standards.
Conclusion:
When it comes to choosing the best solid surface countertops for your kitchen in Singapore, options like Corian, Hanex, Staron, and LG HI-MACS stand out for their durability, versatility, and aesthetic appeal. Each brand offers unique features, allowing you to find the perfect match for your kitchen design preferences and requirements. Whether you prioritize seamless designs, stain resistance, or easy maintenance, these solid surface countertop options deliver on all fronts. Make an informed decision based on your specific needs, and enjoy a beautiful and functional kitchen that stands the test of time.
Join our Facebook Page – Solid Surface Singapore
Read More:
When it comes to renovating your home in Singapore, one important aspect that should not be
Introduction When it comes to upgrading your kitchen or bathroom in Singapore, choosing the right countertop material
It is a man-made material
When it comes to kitchen countertops in Singapore, solid surface materials have become a popular choice among