Singapore Solid Surface Polishing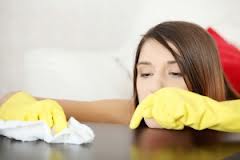 Most people prize their places of residence, especially their homes, kitchen worktop, their places of work. These are places that are needed to be taken care of since they reflect an ambience that creates an atmosphere that might be either conducive or non-conducive to doing work. Whether it be our homes kitchen or our office countertop, the furniture in all the cases nearly always contain a piece that has a solid surface, such as tables etc. even more so in a country like Singapore. This might prove to be a rather challenging and daunting task in the long run. Solid surfaces are prone to damage and may really lose their sheen if not maintained properly. In the climate of Singapore this holds especially true.
Problems and Challenges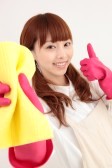 Stains are the first and the most basic of problems for a proper solid surface kitchen top. They come in all shapes, sizes and ways. Getting the stains might not be avoided. But when they do happen, washing them away instantly is the thing to do. The most basic of the cleaning materials should be used for this purpose. A simple sponge and some clean soapy water should do the trick in most of the cases. The added advantage is in the fact that they do not harm the material. In case of some stubborn stains however, some stronger cleaning material might be required such as certain cleaning materials along with a good scrubber or a scotch brite. Above all, it is not just the material but the proper handling that is also needs to be paid the proper attention. Cleaning carefully in a circular manner is the preferred way of cleaning a solid surface in Singapore.
Dealing with Scratches and Preventing Damage
Wear and tear and scratches can be more or less dealt with certain chemicals, timely and fruitfully applied. Protecting the surface too is a difficult task. People often, in the hurry of carrying a hot utensil or an appliance, set it down on the solid surface without pausing to consider the harmful effect that it might have on the material. In all cases, a rubber stand that prevents the conduction of heat to the surface is to be used while dealing with hot substances.
Polishing
Polishing the solid surface kitchen top is to make it retain the lustre and shine that it possessed at the very beginning, is the final step in the whole process. Polishing needs specific chemicals of a certain strength that smoother the surface and maintain the gloss. The gloss may be undermined by moisture or humidity, common occurrences in a humid climate. In such cases such as these, it is better to go through the whole process more frequently so that the surface might remain clean and sparkling.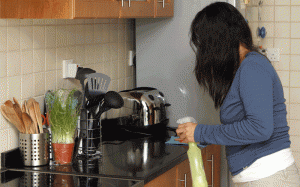 tags: solid surface polish, polish solid surface countertop, solid surface polishing service, kitchen top polish, kitchen worktop polish,