Solid Surface vs Granite vs Quartz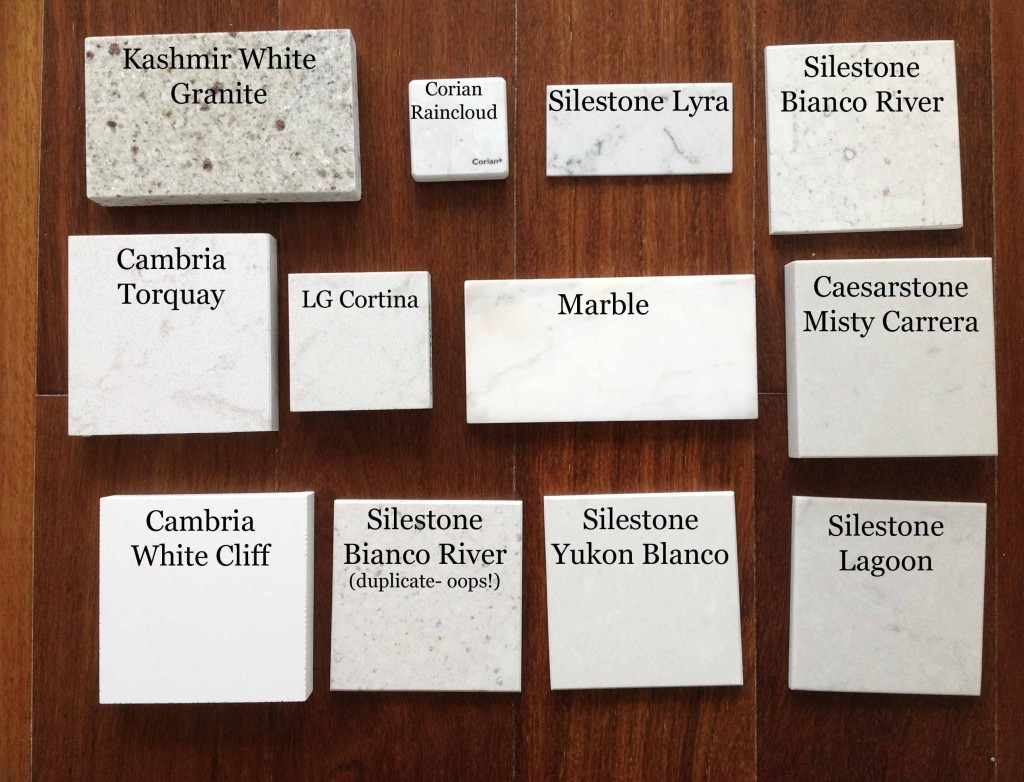 Thinking about changing your kitchen countertop? Not sure whether you'd go for granite, quartz or solid surface countertop? Now you can decide by checking out the comparison between these 3 types of surfaces for your kitchen countertops. Here you will find that the solid surface countertops would be the best choice if you prefer to be practical but if you want one that is high-end then you'd prefer the granite or quartz.
Solid Surface vs Granite vs Quartz – Granite- There are different brands that supply granite countertops but the most popular ones are Bermati and Avanti. Granite slabs are made of pure natural stone that is quarried from the earth. They come in different sizes which makes them more expensive as the size gets bigger. For a seamless countertop made of granite, you'll surely be spending a lot more money than going for cut-out tiles of granite. Granite, since it's 100% natural stone, is not affected by heat at all as it can withstand high temperatures. It is also considered to be the most resistant to bacteria as long as the surfaces are non-porous. It is also scratch resistant because this stone is really tough. If a scratch would happen to it, you can ask a professional to have it repaired but that will cost a lot of money. No two granite surfaces would be the same because it's natural made and not man-made so the patterns of the stones depended on the formation from Mother Nature herself. You'd need to have a periodic maintenance to keep it topnotch. It costs about $ per square foot.
Solid Surface vs Granite vs Quartz – Quartz suppliers that are popular are Zodiaq, Cambria and Viatera. It's made with a big percentage of crushed quartz combined with resin. It can withstand heat as long as it's not over 400 degrees. It is also a very resistant material to bacteria as long as you get the non-porous variety. It is also a scratch resistant material. Unlike granite, quartz can be quite uniform since it's manufactured to give you uniform patterns and colors. It costs a bit less than granite.
Solid Surface vs Granite vs Quartz – Solid surface has a lot of manufacturers around the world so there are plenty of choices for you. It is made of polyester or acrylic. Since it's made of polymeric materials, plastic in general can't withstand high temperatures so if you're using a solid surface, keep away those hot pots to avoid melting the countertop. As long as it's non-porous and without any scratches, no dirt or bacteria can thrive on it. If there are deep scratches though, dirt can infiltrate but that's no problem as deep scratches can easily be polished out you don't even need to get a professional to do it for you. Just use a sand paper and carefully sand out the scratches. It comes in all sorts of sizes, designs, colors and textures that can fit any modern home's designs and architecture. Price range is huge as there are some more expensive varieties and some very inexpensive ones. You'll surely find the perfect fit to your budget when you opt for the solid surface countertops.
You may also like to read:
Solid Surface vs Granite vs Quartz
 Call Us Today For A No Obligation Discussion!