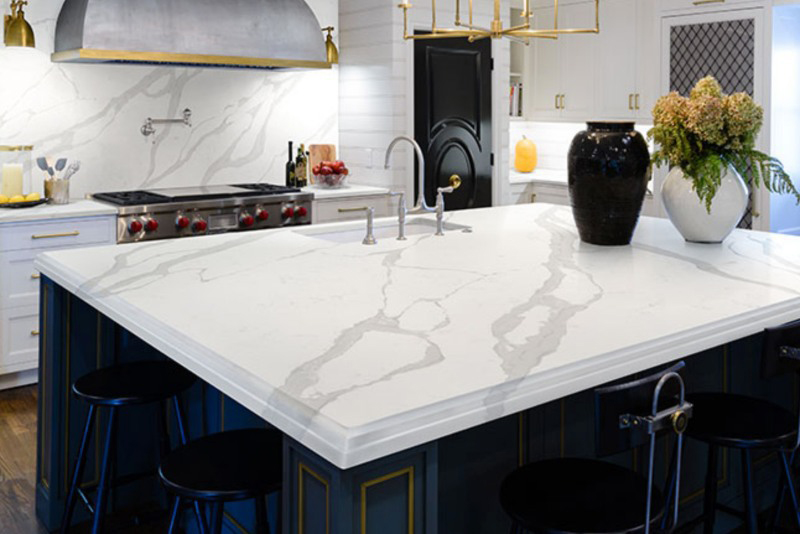 Posted :

21 April, 2023

By :

admin
The Advantages of Choosing Quartz Countertops for Your Home
When it comes to selecting the right material for your kitchen or bathroom countertops, there are a lot of options available. Among the most popular choices is quartz, a man-made material that is composed of 93% natural quartz stone and 7% resin binder. In this article, we'll explore the many advantages of choosing quartz countertops for your home.
What you need to know about Quartz Kitchen Countertops
Durability
One of the most significant advantages of quartz countertops is their durability. Quartz is a very hard and dense material that is resistant to scratches, chips, and other types of damage that can occur with regular use. Unlike natural stone materials like granite or marble, quartz is non-porous, which means it is resistant to stains and bacterial growth. This makes quartz countertops an ideal choice for high-traffic areas like kitchens and bathrooms.
Easy Maintenance
Another benefit of choosing quartz countertops is that they are very easy to maintain. Because quartz is non-porous, it doesn't require any sealing or special cleaning products to keep it looking its best. All you need is mild soap and water to clean up spills or stains. Unlike other countertop materials that can harbor bacteria and other harmful germs, quartz is naturally resistant to bacteria growth, making it a hygienic choice for food preparation areas.
Versatility
Quartz countertops are available in a wide range of colors, patterns, and textures, making it easy to find a style that matches your home's decor. Whether you prefer a classic, understated look or a bold, modern design, there's a quartz countertop to suit your needs. Additionally, because quartz is a man-made material, it can be customized to fit virtually any space or design specification.
Affordability
While quartz countertops may be more expensive than some other countertop materials, like laminate or tile, they are still an affordable option for many homeowners. Additionally, because quartz is so durable and easy to maintain, it can provide significant cost savings over the long term.
Environmentally Friendly
Finally, choosing quartz countertops can be an environmentally friendly choice for your home. Because quartz is a man-made material, it can be produced using sustainable practices that minimize waste and reduce environmental impact. Additionally, quartz countertops are often made from recycled materials, further reducing their environmental footprint.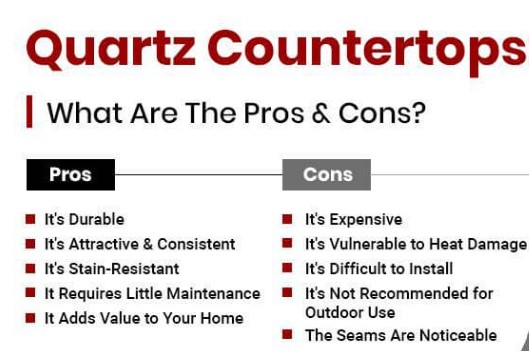 The Advantages of Choosing Quartz Countertops for Your Home
In summary, there are many advantages to choosing quartz countertops for your home. They are durable, easy to maintain, versatile, affordable, and environmentally friendly. If you're considering upgrading your kitchen or bathroom countertops, quartz is definitely a material worth considering.
When selecting a quartz countertop, it's important to work with a reputable supplier who can guide you through the selection process and provide expert installation services. Look for a supplier who offers a wide range of styles and colors, and who can provide references and testimonials from satisfied customers. Additionally, be sure to ask about warranties and guarantees to ensure that you are getting the best value for your investment.
Design of Quartz Countertops
In terms of design and style, there are many options available when it comes to quartz countertops. From classic, neutral colors like white and beige to bold, eye-catching patterns like black and gold, there's a quartz countertop to suit every taste and preference.
When it comes to installation, it's important to work with a professional who has experience working with because quartz is a very hard and dense material, it can be difficult to cut and shape without the proper tools and expertise.
Join our Facebook Page – Solid Surface Singapore
Read More:
When it comes to renovating your home in Singapore, one important aspect that should not be
Introduction When it comes to upgrading your kitchen or bathroom in Singapore, choosing the right countertop material
A Man Made Solid Surface
When it comes to kitchen countertops in Singapore, solid surface materials have become a popular choice among