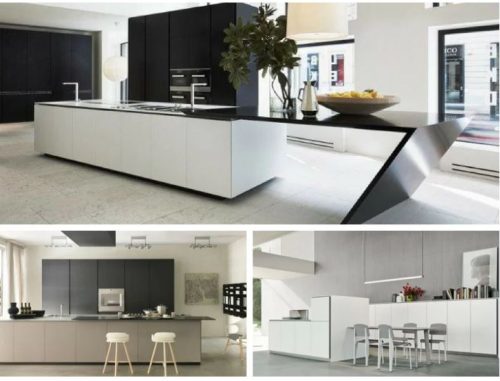 Posted :

17 April, 2023

By :

admin
The Ultimate Guide to Singapore Solid Surface Materials
Singapore is a hub for innovation, design, and creativity, and the use of Singapore solid surface materials is a growing trend in the city-state. Solid surface materials are a versatile and practical choice for residential and commercial applications, from kitchen countertops to bathroom vanities, and wall cladding to furniture. If you're considering solid surface materials for your next project, here's the ultimate guide to help you choose the right material for your needs:
What are solid surface material?

Solid surface materials are synthetic materials made from a combination of acrylic, polyester, or other resins, mixed with natural minerals like aluminum trihydrate. The result is a non-porous, seamless, and durable material that can be molded into any shape or size.

Types of solid surface material There are several types of solid surface materials available in Singapore, including:
Acrylic solid surface
Polyester solid surface
Quartz composite solid surface
Ceramic-composite solid surface
Advantages of solid surface materials offer many benefits, including:
Seamless and non-porous surface
Durable and long-lasting
Easy to clean and maintain
Resistant to stains, scratches, and impact
Can be molded into any shape or size
Available in a wide range of colors and patterns
Applications of solid surface material are suitable for a variety of applications, including:
Kitchen countertops and backsplashes
Bathroom vanities and tub surrounds
Wall cladding and partitions
Furniture and cabinetry
Reception desks and display cases
Retail fixtures and signage
Choosing the right solid surface material When choosing a solid surface material, consider the following factors:
Purpose of the project
Durability requirements
Design preferences
Budget
Maintenance needs
Maintaining solid surface materials To maintain the quality and appearance of your solid surface material, follow these tips:
Clean spills and stains immediately
Use mild soap and water for regular cleaning
Avoid harsh chemicals and abrasive cleaners
Use cutting boards and trivets to protect the surface
Avoid exposing the material to extreme temperatures
In conclusion, solid surface Singapore is an excellent choice for a range of residential and commercial applications in Singapore. With their durability, versatility, and aesthetic appeal, they are a practical and stylish option for any project.
Read More:
When it comes to renovating your home in Singapore, one important aspect that should not be
Introduction When it comes to upgrading your kitchen or bathroom in Singapore, choosing the right countertop material