Why use the solid surface acrylic countertops?
Call Us Today For Solid Surface Kitchen Tops,
Vanity Tops and Related Services in Singapore.
Why use the Solid Surface Acrylic Countertops?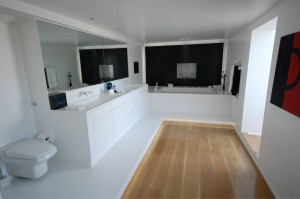 A person designs his wash room with solid surface acrlic countertops the sole purpose to make it look gorgeous and it is difficult to take eyes off from the beautiful design and the texture of the walls. There is a shower is every washroom. Showers are of different kind, one is fixed over the head and they are immovable. The walls surrounding those showers tend to get wet very easily as the water splashes while taking a bath. Artificial walls are set to prevent the walls from getting wet. The walls are made of solid surface acrylic countertops which are durable in nature.
When a person takes bath in a tub, he prefers using the hand shower. This kind of showers is flexible in nature and can be moved at free will. The tubs of the washroom are made of solid surface acrylic countertops most of the times since they are durable in nature. Every one prefers to use materials that are durable in nature. This guarantees the longevity of the product too. Moreover this kind of material is known to restrain a stain which is a very good bargain for anyone. No one wants to end up with stains on the products that they have purchased. Thus if this countertops offer less stain guarantee then it wins over the mind of the customers.
The tub is surrounded by panels. They help keeping the water away from the walls and thus people generally tend to have them installed. However one need to be sure of the fact that the panels they are installing are durable and do not let stains spoil their beauty. This is when solid surface acrylic countertops come into play. Along with all these features they provide varieties of colors, textures, etc. to select from and thus increase the area of selection.
The solid surface acrylic countertops have a tendency to repel moisture which further goes on to prevention of germs, bacteria from infecting that area. This is a very important feature as more the moisture more the attack from germs and thus every one prefers things that have a tendency to repel moisture. This also tends to resist the action of sunlight or heat too for that matter. Thus the area where this has been built is always cool. Due to the absence of heat from attacking that area, people prefer this material a lot.
The solid surface acrylic countertops are very useful when it comes to decorating the wash room. Every one while building his house dreams of decorating every inch of that place. The wash room too thus needs to be properly decorated. There are many ways in which the wash room can be designed. With the help of this, the washroom can get both a colorful and vibrant texture along with resistance from unnecessary heat and attack from bacteria. Thus people prefer using this material for the products in their bath room because of their quality and durability.
You May Like to Read This:
In A Hurry? Call Calvin for a no obligation discussion


We are Specialist in