Choosing The Best Kitchen Countertop – Solid Surface Top VS. Quartz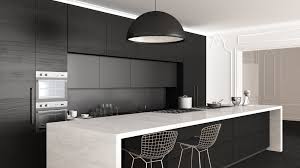 Kitchen is the next best place in a house after bedroom. Definitely, nobody loves to sleep empty stomach and to cook good kitchen has to be good. In the modern dream houses, kitchen is having a great importance. It drives you to cook good food in the house and enjoy it with the family.
When it comes to kitchens designing, we have challenge of selecting counter tops among solid surface top vs. quartz. It seems a never-ending battle between the materials but here are some facts to know.

Composition and make
The very first thing you need to consider in both materials is the overall composition and make. Both of the material are hard and come from the stone family but their composition differs. The solid surface is the combination of 33% resin and 66% natural minerals.
It makes the material a little bouncy, soft and easy to mold. It is definitely not as bouncy as one can imagine but not as hard as rock. On the other hand, with only 10% resin and 90% stone Quartz seems to be a harder and tough one. It is heavy and has its own density in a place. There is a less or no bounce on the quartz surface.

Reaction to treatment
The kitchen counter tables have to face the treatments that are brutal. From the freezing cold pots to burning hot pans, everything we put on the counter. Although you may have stands or isolation, boards but you will not have an expert in kitchen all the time.
Therefore, it is necessary to be prepared for the worst conditions as well. In this case, Quartz got one point in solid surface top vs. quartz. It is harder and heat resistant in comparison to solid surface. Moreover, the scratch resistant feature of quartz makes it a nice option if you love chopping on the counter.

Ultimate finish
Moving forward we can review the finishing options in both solid surface and quarts. The top surface of quarts is glossy, smooth and shiny; it does not require any extra police or cover as it is good enough to give glitter shine.
On the other hand, solid surface is soft and matte. If you want to have a sparkling counter look in the kitchen then quartz is the right option. Moreover, both are pore free so it makes them easy cleaning and well maintained as well. You do not have to put other covers or use hard cleaning methods.

Extended possibilities
It is hard to decide on fine options among solid surface top vs. quartz but the most points goes with Quarts countertop option. It is because of its toughness and sustainability. The material is more than just a counter but it is hard so cannot shape easily into molding designs.

Related Articles:
Solid Surface Countertops vs Granite – Which is better?
Solid Surface Kitchen Table Top – What Type Of Solid Surface For Your Kitchen?
Solid Surface Bay Windows – Why Prefer Solid Surface For Your Bay Windows?
Solid Surface Black Galaxy Granite – All About Black Galaxy Granite Countertop

Meta description
Select the best countertop for your kitchen by going through solid surface top vs. quartz. Both materials are amazing but quartz can win due to grace.